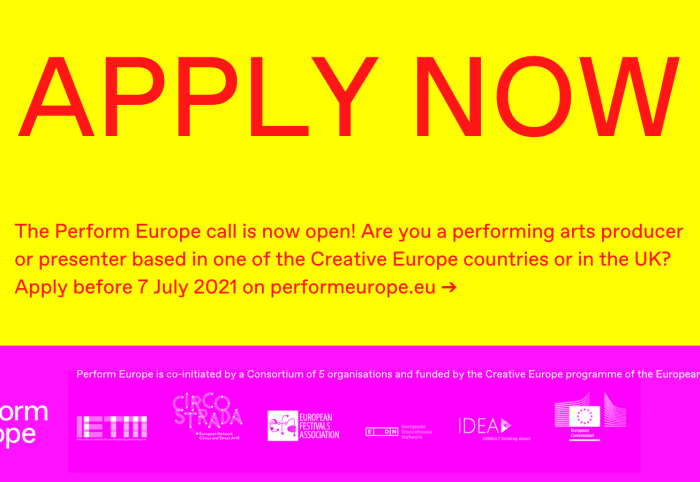 15 June - 7 July 2021
The applications for step 1 are open until 7 July at 23:59 CEST on the Perform Europe Digital Platform.
This call is open to all performing arts producers (organisations, companies, artists, collectives) and presenters (venues, festivals and any type of organisation offering a presenting context) based in all the Creative Europe countries and in the UK. We are particularly trying to reach out to all the professionals who belong / feel like they belong to an underrepresented group within the performing arts landscape.
More